Family Owned and Operated. Proudly Serving Central Florida Since 1947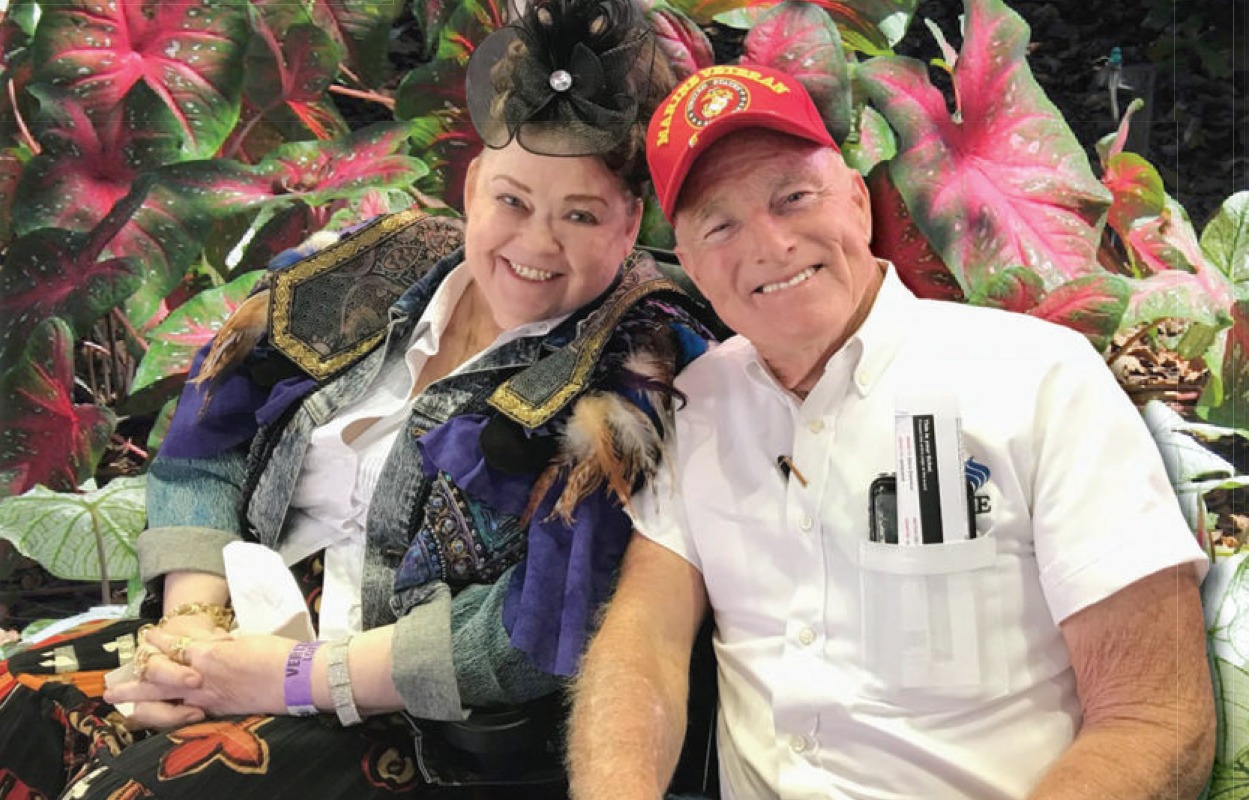 Kenny and Freda Long – owners of Long's Air Conditioning Inc., a full Service Air Conditioning, Heating, Electrical, Refrigeration, and Generator Company, providing installation and service for residential, commercial and industrial projects. He proudly represents Carrier exclusively in both new construction and existing replacement units.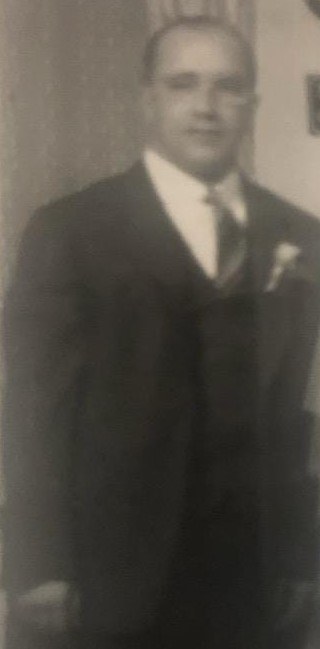 Kenny moved to Avon Park, Florida in l947 where his father started Ivan G. Long Electrical & Refrigeration Service and also Avon Cabinet Shop.
Kenny started first grade at Avon Park Elementary School 1948. In High School lettered 4 years in football and 4 years in circus. Avon Park was the only High School in Florida that had a full production circus. Upon graduation in 1960 received the Bailey Medal; Most Improved Football Player Award; And the Gold Watch Award for services over and beyond normal student activities while attending high school. This was the first and only time this award was given to a student.
Kenny Joined the United States Marine Corps in 1960. While in boot camp was named Right Guide, which was the person in charge of the Platoon, when Drill Sergeant was not present. Also was front man and carried the Platoon Flag during ceremonies. Received Meritorious Promotion to PFC upon graduation from boot camp. Graduated from Tank Commander School in 1961. Received Meritorious Promotion to Lance Corporal 1961. Became Administrative Chief of Company C, 2nd Tank Battalion, Force Troops 1962. Received Meritorious Promotion to Corporal E-4 1962. Received Proficiency Pay for outstanding performance of duties as Administrative Chief of Company C, 2nd Tank Battalion, Force Troops, Fleet Marine Force Atlantic, Camp Lejeune, N.C. 1963. Received Meritorious Mast for outstanding performance of duties as Administrative Chief 1964. He was discharged from the Marines in 1964 with an Honorable Discharge and numerous medals.
While in the Marines Kenny received Diplomas for courses completed from U.S. Marine Corps Institute in Accounting, Bookkeeping; Air Conditioning, Refrigeration, and Electrical. All the Training Manuals were from Carrier Corporation. It was then that Kenny decided he wanted to become a Carrier Dealer.
Kenny Married his high school sweetheart – Freda Lee Bennett in 1961. Daughter LaDawn Ruth Long was born in 1962. Daughter Kari Jane Long was born in 1964. Son Kenneth Richard Long Jr. was born 1967 and is now an angel in Heaven since 1971.
After being discharged from the Marines in 1964, Kenny and Freda purchased 50% of father's business and with his wife Freda started selling Central Air Conditioning Systems, residential and commercial. In 1973 Kenny and Freda purchased the remainder 50% and renamed the Company to Long's Air Conditioning Inc.
In 1972 became one of only five Fedders Dealers in State of Florida to receive the Key Dealer Award and a Trip to the Bahamas with the President of Fedders Corporation. By that time Long's Air Conditioning Inc was dominating the Air Conditioning Market in Central Florida.
Carrier approached Long's Air Conditioning Inc to become a dealer for the Highlands and Hardee area . This partnership with Carrier has resulted in Kenny being the largest dealer in the Ridge Area of Central Florida and has continued today. From the time Kenny was in High School helping his father in the family business working on Carrier equipment, and then while taking courses in the Marine Corps on Air Conditioning and Heating, his dreams were, when he got out
of the Marines, to be a Carrier Air Conditioning Dealer. Kenny is the most loyal Carrier Dealer in the Nation. Everything in Kenny's life surrounds Carrier and all Kenny's Life has been striving for the best and he found that in Carrier. Kenny definitely would make Dr. Willis Carrier happy and make him smile!
"Word of mouth" has been our strongest form of advertising plus our motto Sales thru Service. The most successful form is advertising every day in our local newspapers using our customers, employees, and family, especially our four grandchildren as "spokespersons"!
Not only does it make Kenny and Freda feel good to help those in need, but also giving back to their community is just one way to say thank you to the community for their support through the years.
Kenny works with the local College Refrigeration and Air Conditioning programs, both in helping with equipment needs, to bringing on board, students for their internship. This of course helps to have first chance at the best students as full time employees.
Kenny attributes his success to the following:
Loyalty and devotion to the business from both Kenny, wife, Freda, and as of 2005 his daughter, Kari Jane.

Grandchildren Kenny, Koy, and Kami have joined the business full time since 2019.

Kenny sincerely believes he has the best product available to his customers
Kenny has the ability to make changes, to keep up front in the industry.
Kenny takes great pride in the quality of installations and is always striving for perfection.
Kenny is proud of his longtime employees, some over 30 years and others right behind.
Kenny loves to make our customers feel as if they are part of "family". Since we are a small, close-knit community, the majority of the people have grown up with us, our children, and now our Grandchildren. Throughout the years, the public has watched many companies come and go, so they really appreciate the consistent stability that our family owned business provides. Another big plus is being the largest dealer in the Ridge area. When people think air conditioning, they think of Long's and Carrier.
Customer Service
We always try to make customers feel as if they were part of our family. We get a lot of feedback, which is what we want to be sure the customer is completely happy. We also send cards out to remind customers their service is due and let them tell us when is the best time. Kenny also makes sure that every employee knows exactly what a customer is.
All of our Service Technicians are NATE Certified ensuring the customer is receiving the
best service available with the best trained Technicians in the industry.
Visionary Innovation
The long-term employees are very familiar with his work ethic, and follow his lead. The newer employees see what is expected from a Long's Air Conditioning, Inc. employee and enjoy proving that they can excel also. Kenny has always intended that building Long's Air Conditioning Inc. into the leader in the area, was so that it would continue a family business. We are proud to have the 4th generation of our family involved in the business!
Loyalty
Since becoming a Carrier Dealer almost 50 years ago -all of Long's Air Conditioning Inc representation/installations are completed using Carrier Equipment. It has been said by many Air Conditioning manufactures that were trying to get Kenny to take on a second line, that the blood in Kenny runs Carrier Blue, a compliment and a truth. He truly believes in the Carrier product and it shows.
Kenny will promote and sell any Carrier Product as it is introduced. In 1997 when Carrier first came out with the new refrigerant, Puron, Kenny started immediately selling the product and at meetings, would get up and talk to the Dealers about the reliability of the product and they need to start selling the product. This inspired many Dealers to follow his lead in the jump on the competition with the Carrier Puron (The World's First Environmentally Friendly Refrigerant). Kenny wrote a song about being proud to sell Carrier and Puron. In 2006 at the Carrier National Convention in Las Vegas, Kenny sang the song to the Dealers. He also spoke to the Dealers about the new Carrier Infinity System, why they should be selling them.
In 2004 when the three hurricanes hit Florida, Kenny began selling Generac Generators. Kenny also has the Electrical, Natural Gas and Propane License, which is a big plus and allows for complete turn-key installation
One of our successful consistent advertisements is a specially written song, "Flying High and Keeping Cool with Kenny Long and Carrier".
It's loyalty of this nature that serves as a prime example of why Kenny Long exemplifies the qualities of a Hall of Fame Dealer.
Philanthropic Nature
Kenny and Freda have donated air conditioning systems to local churches (above their own church) and other worthwhile organizations such as Helping Peoples Ministries and Habitat for Humanity Homes. Kenny and Freda have donated all the labor for over 130 Habitat for Humanity Homes in the Avon Park, Sebring, and Wauchula area. Kenny was at a meeting in Indianapolis with Carrier Corporation on how Carrier could get more involved with minority groups. He was able to talk Tony Ranieri, Vice President of Carrier into donating the equipment for approximately 20 homes.
Kenny and Freda also work with a local organization to install air conditioning in homes of people who are bedridden or in very bad health that need Air Conditioning but can't afford one.
Test of Time
Long's Air Conditioning Inc. has grown into the largest Air Conditioning, Company in the Ridge area. Our reputation, work ethic, and our community involvement, makes us the most recognizable company in the area. The community has seen many companies come and go, as they have watched Long's Air Conditioning Inc. in our choice spot on Highway 27 North remain not only steady, but innovative and diversified.
Kenny is never going to retire. He enjoys his business too much
Kenny, an avid airplane pilot and enthusiast, 1980 built an Airplane Desk, a 1917 Sopwith Snipe, which received world wide attention when CBS News ran the article world wide. The propeller turns and the machine guns fire. It is the only non-flyable airplane in the world that has a Standard Airworthiness Certificate and a Standard Certificate to Ferry. The only restrictions are Kenny has to keep his feet on the ground. He was supposed to be on the Johnny Carson show but Kenny had an accident which required surgery and Johnny retired before Kenny recovered.
Kenny and his desk were featured in a special TV program out of Tampa. The feature was picked up by CBS News and ran worldwide. Kenny had a special TV Ad produced with him taking off from Carrier Field, the Highway in front of his business, and shooting down the competition. His grandsons' were his wingman flying Gee Bees, a 1920s' racing air plane which Kenny built, throwing their hands in the air when PaPa Long would shoot down another brand other than Carrier. The ad is still being used on Cable TV at special times.
Licenses
Class 1 Rater #029 – 1st Class State of Florida.
Certified Class A Air Conditioning Contractor – State of Florida.
Certified Master Electrical Contractor – State of Florida.
Certified 06-01 Category 1 LP Gas Dealer – State of Florida.
Lifetime Industry Accomplishments
Became the first Air Conditioning Company in the world to install an Ozone Friendly, Carrier Model 38TN 134a refrig in June of 1994. Carrier Corporation verified and Long's Air Conditioning, Inc received a special award/plaque.
Became the first Carrier Air Conditioning from Florida to win The Carrier Distinguished Dealer Award in 1998. There were only eight Carrier Dealers' in the nation inducted that year.
Kenny had inspired other Dealers' to strive for that award/status.
Carrier Comfort Zone Dealer Award 1994 & 1995 – most systems sold.
Carrier of Florida Silencer System Creative Marketing Award 1994.
Sales Excellence Award for Superior sales of Carrier High Efficiency Products, – 1996 & 1997
Carrier of Florida STAR Award 1998 & 1999
Carrier of Florida Top Puron Sales Award 1998
Carrier Two Speed Sales Award – 1995, 1996, and 1997 most systems sold.
Carrier of Florida, Salesman of the Year Award – 1999
Carrier of Florida Totaline Top Sales Award -1996 & 1998
Kenny was selected by Carrier Corporation to do National advertisement in magazines, full page in Contracting Business, the Air Conditioning, Heating, Refrigeration News ect. 2004
Kenny was selected by Carrier Corporation to attend the 1st Carrier University program at Carrier Corporate Facility in Indianapolis, Indiana on February 21-25, 2000 as an advisor
TOP CARRIER SALESMAN OF THE YEAR FOR REGION: 2014, 2015, 2016, 2017, 2018, 2019, & 2020, & 2021
2015, 2016, 2017, 2018, 2019, 2020, & 2021 Carrier President's Award
Carrier Dealer Hall of Fame 2012
Lifetime Local Market Leadership
Carrier Distributor Advisory Council (D.A.C.) for 8 yrs.
Ridge Vo-Tech Vocational Advisory Board – Chairman 16 yrs.
South Florida Community College Vocational Advisory Board – Chairman 12 yrs.
Avon Park Competency Board – Chairman 34 yrs.
Highlands County Board of Examiners – Chairman 12 yrs.
Highlands County Code Enforcement Board –Chairman 8 yrs.
Avon Park Airport Committee – Chairman 24 yrs.
Member of Avon Park Rotary Club Since 1972 to present. Also A Paul Harris Fellow. Served terms on the board several times.
Ridge Area Association for the Retarded – Served on Board of Directors for 10 yrs.
Avon Park Chamber of Commerce – Member since 1964 Served on Board several terms.
Kenny received Business of the Year Award from the Avon Park Chamber in 2007.
Kenny received Citizen of the Year Award from the Avon Park Chamber in 2009.
Member of the Highlands County Building Association since 1972 to present.
Air Force Association – 1992 Received the Matty Laird Aviation Award for Kenny's leadership on the Avon Park Aviation Committee, his devotion for the improvement of the Avon Park Municipal Airport, and his unselfish offer to help place a tribute to the men and women of the Avon Park Air Force Range in the form of a F-4 Phantom on the mall.
Kenny Long awarded the Avon Park Historical Society male PIONEER OF THE YEAR AWARD 2012.
Freda Long awarded the Avon Park Historical Society Female PIONEER OF THE YEAR AWARD 2012.