Family Owned and Operated. Proudly Serving Central Florida Since 1947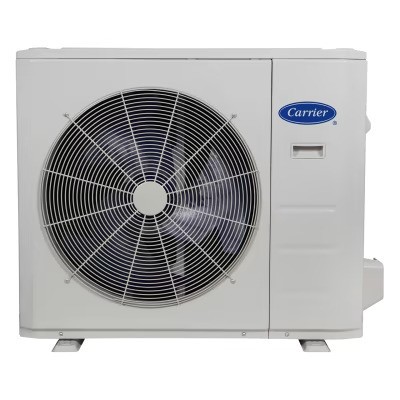 If you've got a difficult to heat or cool indoor space, consider going ductless.  A compact mini or multi split system incorporates easily into any style or sized home or office, targets single or multiple rooms, and delivers ideal temperature right where you want it.  You don't need to tear into walls, sacrifice valuable space, or live with upheaval during a lengthy installation process.  Ductless HVAC systems require little more than a small hole in an exterior wall and access to electricity, and most often, the experts from Long's Air Conditioning, Inc. complete your project in a single day.
Expert Ductless HVAC Services
As a Carrier Factory Authorized Dealer, Long's Air Conditioning, Inc. is qualified in ductless technology, trained in proper installation, maintenance, and repair, and we offer a wide range of innovative options.  Contact us at 800-725-7571 for a free estimate anywhere across Avon Park, Sebring, Wauchula, Frostproof, Babson Park, Fort Meade, Lake Wales, and Lake Placid, FL, and we'll cater our recommendations to your specific requirements.
Contact Long's Air Conditioning, Inc. for Ductless Air Conditioning Installation
From ductless air conditioners to heat pumps, we combine industry leading products with skilled workmanship to deliver superior energy efficiency, temperature control, reliability, and longevity.  Long's Air Conditioning, Inc. is your source for expert ductless services in Avon Park, FL & surrounding areas. Contact us today to start enjoying the benefits of a ductless split system.
Ductless HVAC Installation, Ductless HVAC Service & Ductless HVAC Repair

Sebring, FL, Babson Park, FL, Wauchula, FL, Avon Park, FL & Frostproof, FL
Ductless Air Conditioning in Sebring, FL | Ductless HVAC Installation Wauchula, FL
Ductless Air Conditioning

∴

Ductless Split System Installation ∴ Wauchula, FL ∴ Sebring, FL ∴ Babson Park, FL